The Anti-Bullying Program
Alternatives to Bullying and Intolerance
Making Friends, Developing Compassion and Helping Others
This program is designed to train teachers and school staff to present a therapeutic story telling and activity intervention designed to help students learn about helping behaviors and develop compassion as an antidote to bullying behavior. Students also learn about making friends.
This intervention was developed for school-aged children from Kindergarten through 8th grades (encompassing age ranges from approximately 5 through 13). Lecture and activities vary by developmental level of the target group. The therapeutic narrative presented involves the story of a loving friendship between a wild dolphin and a human being.
Elements of this narrative are emphasized in combination with activity-based didactic experiences. Research methods are employed to collect data regarding the impact of the program on students' social attitudes and problem-solving skills. Current results indicate that the program has a positive influence on children's attitudes toward providing and asking for help and their attitudes toward social differences.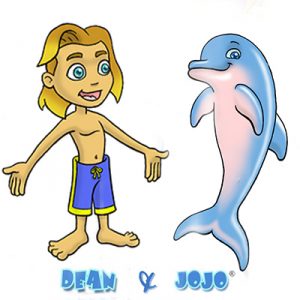 "

I think that there's no more important single experience than the direct wordless contact between a person and these wonderful animals. There's a lot that goes back and forth between the person and the animal in those moments.

"
The Dean and JoJo Kindergarten Program